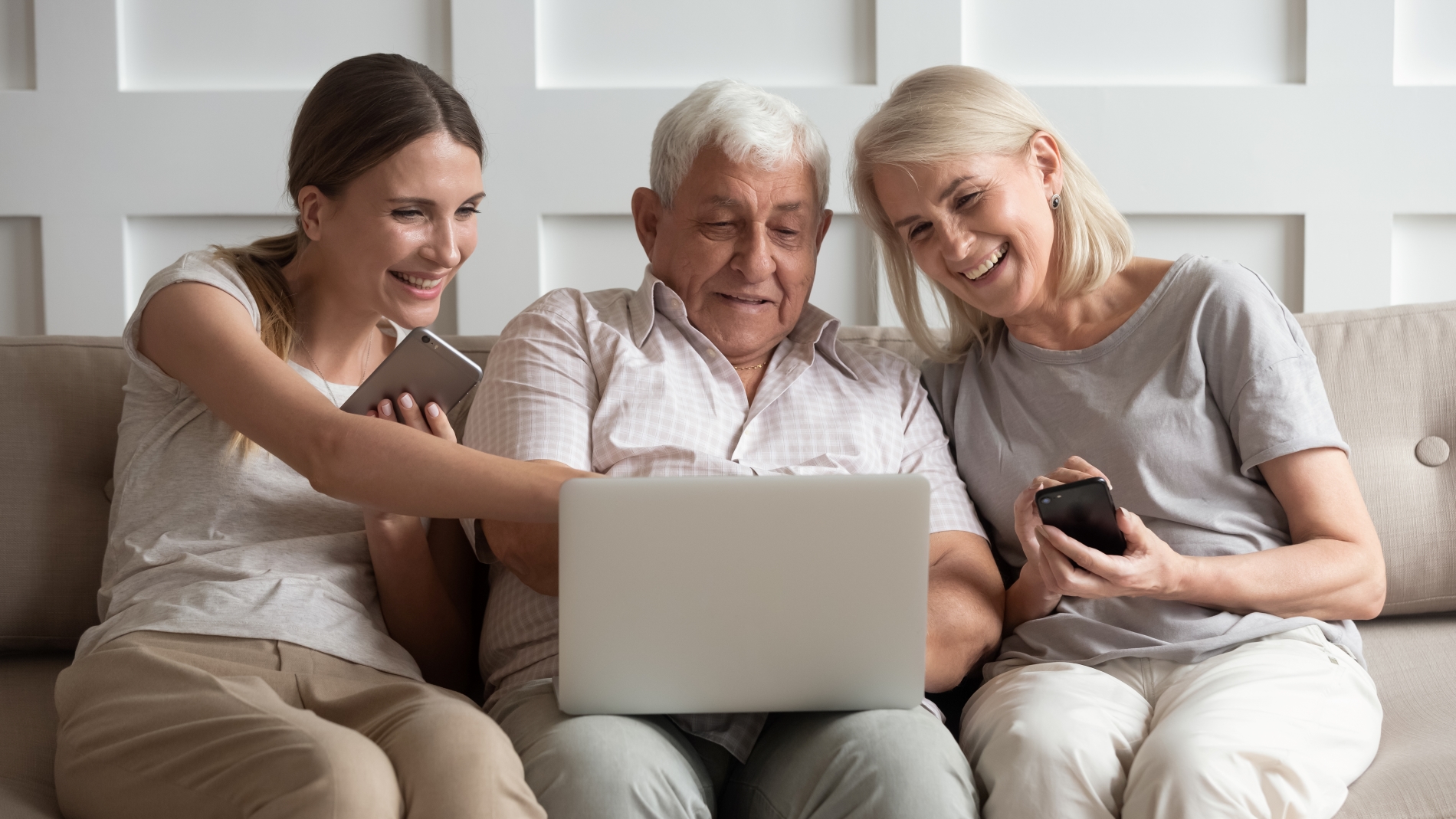 Home
Contact Us
Contact Us
If you have questions, comments or concerns, we are here to help. Our expert information and referral specialists care about you and can guide you to to the right seniors resources. Please call, email or send us a letter using the contact information below.
By Phone
Get in touch with us at 1-877-952-3181 (toll free) or 250-952-3181 (Victoria).
Our information line is available 24 hours per day, every day. Our information and referral specialists are available to help you Monday to Friday from 8:30 am to 4:30 pm. Staff at bc211 will assist you after hours.
If you have a medical emergency call 911.
By Email
Send an email to info@seniorsadvocatebc.ca.
By Mail
Send your letters to:
6th Floor, 1405 Douglas Street
PO Box 9651, STN PROV GOVT
Victoria BC, V8W 9P4
Please include your phone number in all correspondence so that we may easily contact you to better understand your concerns and requests. Whether you call our information line, email us or send a letter in the mail, your information will be kept confidential.
---
Stay in Touch
Want to stay up-to-date with the latest news from the Seniors Advocate?
Subscribe to the Seniors Advocate mailing list
Have feedback on seniors issues?
Use our online form to submit your thoughts.
Interested in having the Seniors Advocate speak at your community or organizational event?
Please email your request with as many details as possible to info@seniorsadvocatebc.ca.
---
Media Inquiries
For media inquiries, please call 250-213-2024 or email OSA.Comms@gov.bc.ca. Reporters with weekend deadlines are asked to contact us via telephone for prompt response.
COMMON ISSUES AND CONTACTS

604-683-7151 (Lower Mainland)
1-800-663-7100 (Toll-free)

Find information about services to help seniors remain independent:
604-268-1312

Talk to a trained professional about abuse, neglect or self-neglect:
604-437-1940 (Lower Mainland)
1-866-437-1940 (toll-free)

Vancouver: 604-660-2421
Victoria: 250-387-6121
All other areas of B.C.: 1-800-663-7867

Health Authorities:

Fraser
Toll-free: 1-855-412-2131
Metro Vancouver: 604-587-4600
Interior:
Toll-free: 1-800-707-8550 (South Okanagan, Kootenay Boundary, Central Okangan, Cariboo Chilcotin, and East Kootenay)
Kelowna: 250-862-4200 ext. 2
Northern
Toll-free: 1-866-565-2999
Prince George: 250-565-2649
Vancouver Coastal:
Toll-free: 1-866-884-0888
Metro Vancouver: 604-736-2033
Vancouver Island:
Toll-free: 1-877-370-8699
Greater Victoria: 250-370-8699
Provincial Health Services
Metro Vancouver: 604-675-7400
First Nations Health Authority
Toll-free: 1-866-913-0033
Metro Vancouver: 604-693-6500