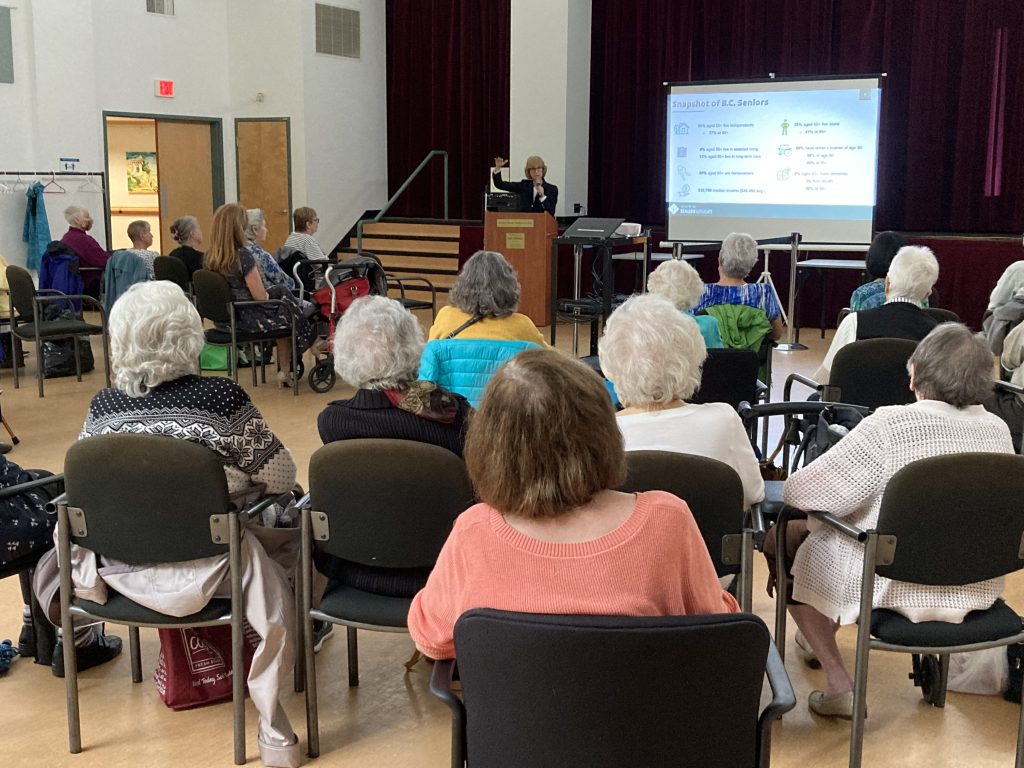 B.C. Seniors' Week runs June 5-11. This year's recognition of over one million seniors in the province is particularly important as we emerge from the pandemic and start to resume normal activities again. Most Seniors' Week events typically held in communities across the province have been postponed for the last two years due to the pandemic. This year, however, Seniors' Week presents us with opportunities to reconnect and celebrate together in person.
Read the BC Seniors Advocate's statement on B.C. Seniors' Week 2022
OSA in the Community for Seniors' Week
BC Seniors Advocate, Isobel Mackenzie, will be reconnecting in person with seniors and organizations throughout B.C. and learning about their issues and challenges. She will be appearing in person at the following Seniors' Week events open to the public:
June 4: Boswick Seniors Activity Centre Grand Opening – Mission, B.C.
June 5: South Okanagan Seniors Wellness Society Event – Penticton, B.C.
June 9: Kennedy Seniors Recreation Centre and McKee Seniors Recreation Centre – Delta, B.C.
OSA staff and Council of Advisors will be present at the following events:
June 8: Seniors Health and Safety Fair – Vancouver, B.C.
June 10: Cowichan Aging Well Seniors' Expo – Duncan, B.C.
June 11: Celebrating Burnaby Seniors: A 55+ Activity and Service Fair – Burnaby, B.C.