OSA Council of Advisors Meeting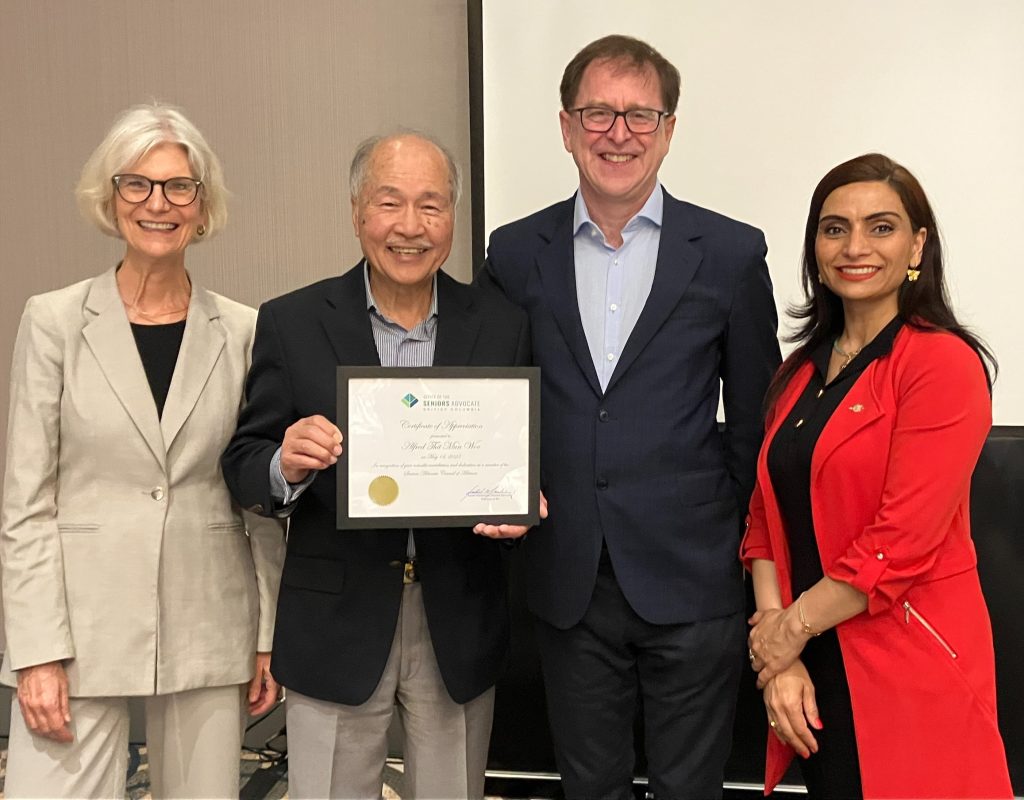 The OSA Council of Advisors met in Richmond this month to engage on transportation challenges for B.C. seniors and innovations in long-term care. The meeting featured a panel discussion on seniors' transportation challenges, which included speakers from RoadSafetyBC, Translink, BC Transit, and an expert on community-based transportation models.
Thank you to Minister Dix and Parliamentary Secretary Sandhu for attending the meeting to recognize three retiring members of our council. We will regretfully say goodbye to Bernice Magee, Joe Forsyth and Alfred Woo.