Seniors' Week 2023 Kicks Off at Government House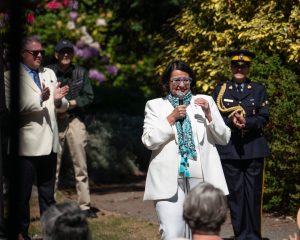 On June 5th BC Seniors Advocate Isobel Mackenzie and Lieutenant Governor Janet Austin launched B.C. Seniors' Week with a garden party at Government House to honour local seniors who volunteer in their communities. The event was attended by 90 seniors who generously give their time and talents to support local non-profit organizations in their communities.
Thank you to all those who participated in the event!